Curious Case of the Singles Every Valentine's Day
For my final senior project, I decided to conduct an in-depth interview with Katalina Woodling. Woodling is a senior at One Direction of Success College in LaLaLand, USA. Woodling struggles with a curious case of the singles every Valentine's Day. She has been the subject of many lengthy medical studies, but researchers cannot explain why Woodling is repeatedly single each Valentine's Day. Possible attributions to the seemingly incurable disease are: a hermit-like lifestyle, which gives her no opportunities to meet potential suitors to cure her of the singles and situations when she sees happy couples near Valentine's Day, causing intense feelings of hopelessness. Symptoms of the singles include: being lonely, feeling desperate and consuming excessive amounts of Netflix and social media.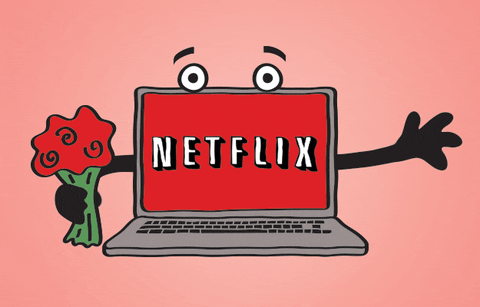 In-depth interviews are notoriously expensive and time consuming. However, Woodling granted me access to her plush pad located close to the college's campus, so that cut down on the cost of gas and time spent traveling to the interview location. I recorded the interview on my phone, with Woodling's permission of course, since the interview would take more than an hour, as in-depth interviews typically do.
Most of the questions in the interview were topical questions. There were a few funnel questions sprinkled in during the process, to make sure that I maintained control of the interview. For my blog, I will list a portion of the in-depth interview. The complete interview and the final analyses of the findings from the primary and secondary research, will be included in a blog post at a later date. Until then, here is a sneak peak.
Valentine's Day In-Depth Interview
Interviewer: When do you first remember having the singles around Valentine's Day?
Woodling: I have had the singles every Valentine's Day for as long as I can remember.
Interviewer: When do the symptoms typically start?
Woodling: The symptoms typically start about a week away from Valentine's Day, so like, February 7th. It usually starts with a debilitating headache. I can't get out of the bed or open my eyes. I have to feel around for my phone and call my mom to come to LaLaLand to take care of me.
Interviewer: What does your mother typically do when she comes to take care of you?
Woodling: She cooks for me sometimes, but I really just like for her to go to Zoe's Kitchen or Taziki's and get me some take-out food. It gets difficult for me to eat around the tenth, so that's when she has to start cooking me soup.
Interviewer: You said it gets difficult for you to eat around February 10th. Could you explain the process, from the debilitating headaches all the way up to Valentine's Day, what the singles are like for you?
The headaches start on the seventh. On the eighth, it is painful for me to open my eyes or sit up in bed. On the ninth, I have these awful flashbacks to when I used to go out more often than I do now. It makes me feel pretty sad and lame. By the tenth, like I said, it gets pretty difficult to eat. If I eat anything other than soup, it feels like I'm going to throw up, especially when I think about the happy couples that are making reservations at restaurants and hotels for Valentine's Day. On the 11th, I just feel pretty puny and weak. Whenever I hear a phone ring, I imagine a guy calling a florist and ordering flowers to be sent to his girlfriend on Valentine's Day. When this happens, I feel like I'm going to pass out. It's psychological.  From the 12th-15th, I just stay home and watch American Horror Story on Netflix and look at pictures of Harry Styles on Instagram. I can't really do anything besides that.
So, there is the sneak peak! Keep checking in to my blog for the complete in-depth interview.
This story was written for my PRCM4500 Public Relations Campaigns course at Auburn University in Spring 2016. The assignment was to write a blog post related to a topic we had discussed in class prior to the assignment and relate that topic to Valentine's Day.
---
References
Stacks, D., Primer of Public Relations Research, Second Edition. 2011. Pgs. 173-179.