So, you're undecided on a major. In a case of an important decision like this, it's important to weigh your options carefully. After all, what you specialize in determines your future career opportunities. In a case where you cannot make up your mind about a major because you're not sure what you want your future career to be after you graduate, it is a good idea to pick a major that caters to a "broad" career field. In other words, a major that can teach you a variety of skills to increase your marketability after graduation. If you are looking for a broad field with many career and internship opportunities, a Public Relations degree is the way to go.
Image/The Odyssey Online
Public Relations Coursework
PR courses give you a broad set of skills and challenge you to think critically and solve problems. Coursework requirements can vary between universities. Auburn University's course requirements inspired the following list. Through your PR coursework, you can learn how to:
Create an event campaign
Write a survey
Do qualitative and quantitative research
Draft a pitch letter
Write PSAs for radio, television and print
Write press releases and social media releases
Compile a media kit
Craft a statement to be released to the public in a crisis situation
Handle a crisis situation
Present a client to its public(s) and to the media
Identify a target audience
Write an executive summary
Analyze a client's weaknesses and strengths in how they're relating to their target audience
Make recommendations for improvement to your client
Design Pinterest-worthy infographics
Design logos with Photoshop
Design brochures with InDesign
Create a magazine with InDesign
Record a tutorial with Snag It
Buy a domain and create your own website
Build an online resume and portfolio with the basics of HTML and CSS
Set up a blog with WordPress
Use your blog to publish and promote stories
Promote your coursework, published articles and other projects on social media
Image/Buzzfeed
Public Relations Career Opportunities
A degree in Public Relations gives you the opportunity to branch out into many career fields. Politics, marketing, communications, media, sales, advertising, events, management, fundraising, journalism and graphic design are examples of job fields that public relations degree-holders have graced.
With a degree in Public Relations, you could be a/an:
Political Campaign Manager
Project Coordinator at a marketing firm
Community Relations Specialist for a local bank
Marketing Director for a home goods store
CEO of a major marketing firm
Fundraising Coordinator for a non-profit organization
Recruiter for a start-up company
Sales Director for a sporting goods store
Community Manager at a retirement home
Director of Strategy and Innovation for a school system
Brand Management Officer for a credit union
Publicist for your favorite celebrity
Digital Marketing Coordinator for a popular clothing brand
Communications Specialist in the healthcare industry
Journalist for a magazine
Graphic Designer for an emerging brand
Event Coordinator for a local bridal shop
Media Relations Specialist for a major broadcasting company
Social Media Manager for a residential property
Development Director for a non-profit organization
and the list goes on…
Public Relations Internships
In the public relations field, experience ranks at the top of the list for what employers are looking for in a job candidate. Internship opportunities are easy to find in the Public Relations major, because the field itself is so broad. Non-profit organizations, school systems, marketing firms, public relations agencies, university offices and communication firms are always looking for young public relations interns to help them learn new ways to promote their brand to millenials and how to engage their target audience through social media.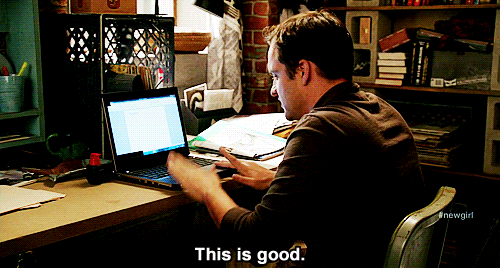 Image/Matadornetwork
A typical day at a public relations internship at a non-profit organization might include:
Drafting news releases to announce an upcoming fundraiser
Designing infographics and logos to promote an event
Compiling media kits about the organization for local news, radio and television stations
Creating a social media campaign for the organization's upcoming event
Writing stories on the organization's blog to promote a fundraiser, campaign or event
Posting to the organization's social media page and responding to comments in a fresh, fun way
For more information about the public relations major at Auburn University, check out the public relations page on the College of Liberal Arts' website.